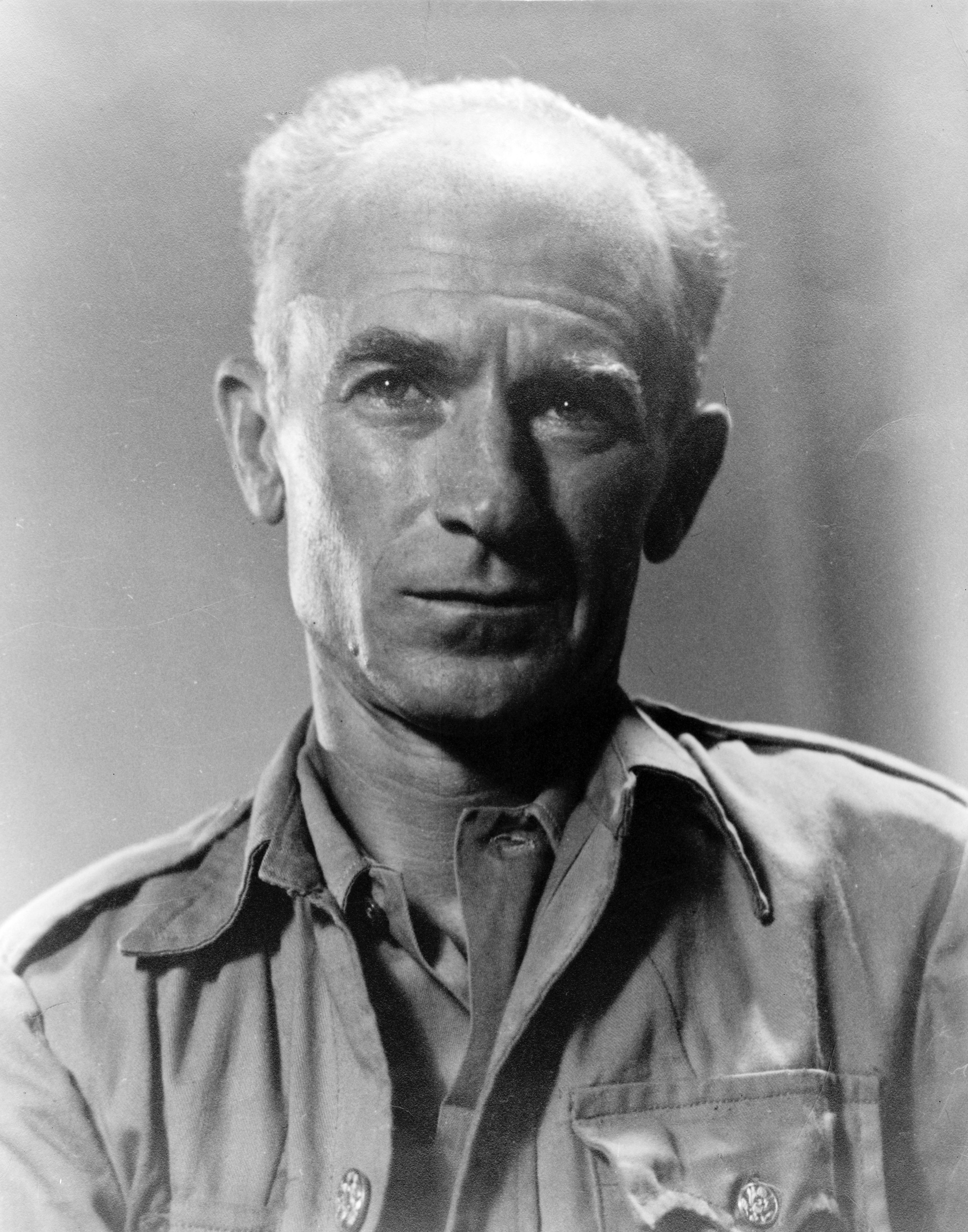 Who is Ernie Pyle?
Ernie Pyle was born on August 3, 1900, to a tenant farm family just outside of Dana. He was an only child. He was educated in local schools, and studied journalism at Indiana University-Bloomington before setting out on his newspaper career. He was an American journalist who was one of the most famous war correspondents of World War II.
Family and Hometown
He maintained contact with his family and hometown throughout his life. He was on assignment as a war correspondent when he died on April 18, 1945, after being struck by a Japanese machine gunner's bullet on Ie Shima, a small island near Okinawa in the South Pacific. He was 44 years old.
The house in which Pyle was born was rescued from demolition in the mid-1970s and restored by an upstart organization which became the Friends of Ernie Pyle. A local fundraising effort allowed the house to be moved from its original rural location into the town of Dana. It was dedicated as an Indiana state historic site in 1976.
His Life
Pyle studied journalism at Indiana University and left school to become a reporter for a small-town newspaper. Later, after various editorial jobs, he acquired a roving assignment for the Scripps-Howard newspaper chain; his daily experiences furnished him material for a column that eventually appeared in as many as 200 newspapers before World War II. His coverage of the campaigns in North Africa, Sicily, Italy, and France brought him a Pulitzer Prize for reporting in 1944, as well as several other awards. The motion picture G.I. Joe (1945) was about Pyle's coverage of the Italian campaign. He was with the U.S. forces in the Pacific on Iwo Jima, and during the Okinawa campaign he visited the nearby island of Ie Shima, where he was killed by Japanese machine-gun fire. Compilations of his columns appeared in book form: Ernie Pyle in England (1941), Here Is Your War (1943), Brave Men (1944), and Last Chapter (1946).
Contributions to Society
Modern journalism has been hard pressed to produce an equal to Ernie Pyle, partially because of his talent and storytelling ability. His ability to tell interesting stories about ordinary people explains some of his success. Readers at home and the soldiers and sailors overseas didn't remember all of the facts, but they did remember the stories he told. It appears that even censors were fascinated by his stories and found it difficult to black out even one line from the stories that Ernie Pyle told.
Journalism itself has changed much since Pyle's time. Modern technologies such as the Internet and its instant communications have somewhat removed the journalist as the middleman, interpreter and teller of the stories and placed the individual in the middle of the storytelling equation. Ernie Pyle's stories would still survive the Internet.
World War II Correspondent
After the United States entered World War II, Ernie Pyle became a war correspondent for Scripps Howard. In 1942, he went to the front in Northern Africa and followed the infantry to Sicily, Italy, and France. In one of his first columns from Africa, Ernie Pyle told the story of the time that he found shelter in a ditch with a frightened Yank when a Stuka dive and strafed. When the Stuka had gone, he tapped the soldier's shoulder and said, "Whew, that was close, eh?" The soldier didn't answer. He was dead.
His reporting from North Africa in late 1942 and early 1943, his working methods, and his memory secured Ernie Pyle's reputation as a war reporter. Ernie did not file daily stories on the fighting and the strategic situation. He looked for stories, filed them in his mind, and when he left the front lines, he wrote the stories. His readers usually read a story several weeks after Pyle had written it.
Writing from Tunisia, in April 1943, Ernie Pyle told how the Americans laid out their dead in cemeteries with hundreds of graves, marked with crosses and the Star of David. He said that in contrast, the Germans buried their dead in smaller roadside plots outlined with white stones.
Ernie Pyle in the Pacific
After less than six months at home, Ernie Pyle headed to the Pacific Theater of war early in 1945. Friends speculated about why Pyle went to the Pacific. When Roy W. Howard suggested Ernie go to the Pacific in the fall of 1943, he opposed the idea. Perhaps Ernie didn't want to return to the bloody fighting in Europe that he had witnessed in 1944. He did tell friends that he didn't want to go to the Pacific, but publicly he said that he owed it to the men and women serving there to tell their stories. He knew that he would be deemed unpatriotic if he stopped writing about the war.
After he decided to cover events in the Pacific, Ernie argued with the United States Navy about its rule that he couldn't use the real names of sailors in his columns. The Navy bent the rule just for him which caused some jealousy among the other war correspondents. He took his first cruise aboard the aircraft carrier USS Cabot and he categorized his life on board as easy compared to his infantry experience in Europe.
He wrote unflattering portraits of the Navy and soon he weathered a storm of criticism for apparently short changing the perils of war in the Pacific. During the controversy he admitted that his heart still marched with the infantrymen in Europe, but he set his jaw and resolved to report the Navy efforts in the invasion of Okinawa. Aboard ship, Ernie seemed distant and impersonal, but his attitude changed when he went ashore.
Erie Pyle had plans for after the War. He thought he would take to the road again with "That Girl" and write in a world returned to peace and quiet. In his last letter to George A. Carlin, head of the United Feature Syndicate which he worked for he wrote: "I was completely amazed to find that I'm as well known out here as I was in the European Theatre. The men are depending on me, so I'll have to try and stick it out for a long time. I expect to be out a year on this trip, if I don't bog down inside again, and if I don't get sick or hurt. If I could be fortunate enough to hang on until the spring of 1946, I think I'll come home for the last time. I don't believe I have the strength to leave home and go back to war again."
On April 18, 1945, Ernie Pyle found himself landing on the tiny island of Ie Shima, off the coast of Okinawa with the Army's 77th Division. He was headed for the front lines. Contrary to some reports, Ernie Pyle did not predict his own death. His letters reveal that like most of the troops he dreaded invasions and landings. Once he reached the shore, he went about his normal business. He was nervous about the landings on Okinawa, but he landed on a part of the beach with practically no Japanese resistance.